Marine research in:
Biology, ecology and taxonomy of marine organisms;
Biology and ecology of fish and their early development stages;
Condition assessment of fish stocks and the environment;
Mapping of marine and freshwater fish spawning areas;
Application of otolith microstructure in the research of fish larvae.
Environmental assessment:
Environmental analysis, including research conducted for the purpose of building and use of maritime infrastructure (subsea installations, wind farms, hydrotechnical structures), including: pre-investment and post-investment monitoring of the environment's condition;
Planning and performing the monitoring of physico-chemical conditions, including pollution (content of metals and organic pollution) and biological elements of the environment;
Research into the impact of anthropogenic activity and enterprises in marine areas on the marine environment (assessment of chemical pollution in the marine environment and measuring the state of biodiversity).
Development of natural conditions for spatial development plans for marine areas.
Innovative technologies and products
Innovative technological processes, especially those connected with sterilization and heat processing;
Developing functional fish products;
Designing and constructing machines for fish processing;
Food product nutritional value assessment;
Assessment of the risk of fish and fish products consumers being exposed to pollutions' harmful effect;
Water and sewage management in fishing industry facilities;
Audits and business assessment:
Technological audits of processing techniques;
Economic analyses and expertises for fishing, fish processing and aquaculture;
Consultancy and optimization of processes and entities of fisheries economy;
Market and marketing research.
Education and the development of human resources
Supporting vocational education focused on fishing and fish processing;
Training in providing quality of fish and fish products;
Development of programs for trade subjects.
Social consultations and initiatives
Factual support for fishing organisations in the traceability and certification processes for fish and fish products;
Initiating dialogue between the interested parties within the ecosystem management of fishing as well as the use of sea areas;
Publishing information on fishing and its interaction with the environment;
Substantive contributions of the Institute's representatives at the meetings of fishing and environmental organisations.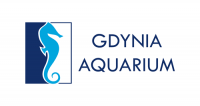 Every year, almost 400,000 people visit the 200 species of animals from all over the world, which live in the Gdynia Aquarium.
We are the largest environmental education centre in the region. Every year, approximately 400,000 people participate in the organised classes at the Aquarium.
Our activities are not limited by the walls of the building. You can meet us in the area of the entire Tricity throughout the year.
Website: http://www.aquarium.gdynia.pl/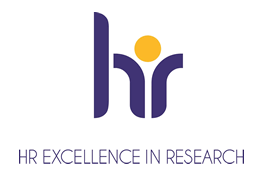 We focus on quality
Since 2011 the National Marine Fisheries Research Institute, as a unit performing particularly important tasks for state policy, holds a National Research Institute status.
Since many years, according to the Polish Ministry of Science and Higher Education results of the comprehensive assessment of scientific or research and development activity of scientific institutions, the NMFRI has been classified as a category A
In December 2016 the Institute received the "HR Excellence in Research"logo awarded by the European Commission. It is a quality label awarded by the European Commission to institutions which implement the principles of creating friendly working and career development conditions, as well as transparent processes for the recruitment of researchers.
Within the framework of the Human Resources Strategy for Researchers, the NMFRI supports cooperation between the public and private sectors, as an important way to broaden scientific knowledge and support the professional development of researchers at every stage of their career
Free office and storage space
Offices and storage space at a perfect location
Parking space for the employees and clients
Round-the-clock security service at the facility
Conference and training rooms for rent
Fitted multifunctional conference rooms
Perfect location in the centre of Gdynia
Contact:
Joanna Neubauer
tel. +48 58-73-56-102
joanna.neubauer@mir.gdynia.pl