This is a parallax text block. Click the edit button to change this text.
About the department
The department was founded in 1974 following the signing of an intergovernmental agreement between the Sea Fisheries Institute in Gdynia and the National Marine Fisheries Service, North-East Laboratory in Woods Hole, USA, as in the 70s there was a 50% decrease of bottom and pelagic fish resources biomass in the North-East Atlantic, compared to the previous years.
The Centre was opened as early as in August of the same year and the first samples to work on were received from the NEFSC Laboratory in Woods Hole. Its basic task was to monitor the number and species composition of the fish and zooplankton populations.
Over the years, the biologists have gained experience. Currently, the Department provides commercial research and technical services of describing plankton samples according to the methodology recommended by the clients. The facility offers services connected with taxonomic identification of various plankton samples as well as defining their size and biological structure. The laboratories and institutes of the American National Marine Fisheries Service (NMFS) are the main clients of the Department. If its capacity allows, the Department also conducts analyses for Canadian and European clients as well as for other departments of the NMFRI. Over the 42 years of its operation, the NMFRI's Department in Szczecin Branch has trained a qualified team. Their skills, together with the quality of their services result in a full portfolio of long-lasting contracts.
The NMFRI Plankton Sorting and Identification Center in Szczecin cooperates with the following American centers:
NOAA-NMFS, Northeast Fisheries Science Center, Narragansett Laboratory (RI), ref: Jon Hare (Hare@noaa.gov) – 45 years of cooperation with NEFSC;
NOAA-NMFS, Southeast Fisheries Science Center, Mississippi Laboratories: Pascagoula, Baton Rouge, Biloxi, Ocean Springs (Ms), ref: Glenn Zapfe (glenn.zapfe@noaa.gov) – 36 years of cooperation with SEFSC;
NOAA-NMFS, Alaska Fisheries Science Center, Resource Assessment and Conservation Engineering Division, Seattle (Wa), ref: Alison Deary (alison.deary@noaa.gov), David Kimmel (david.kimmel@noaa.gov), Jeff Napp (Napp@noaa.gov) – 31 years of cooperation with AFSC;
Each of the above-mentioned science centres sends us samples for analyses. The samples are collected by American scientists from ships fitted with cutting edge laboratories. They are properly preserved (formalin, alcohol) and sent to Gdynia by sea. Then, they are sent to Szczecin by land transport.
International cooperation
The Plankton Sorting and Identification Center also cooperates with other academic units and research centres:
Previously, the Plankton Sorting and Identification Center in Szczecin cooperated with the following institutions:
Dauphin Island Sea Laboratory (DISL), Dauphin Island (AL), ref: Frank Hernandez (fhernandez@disl.org)
NOAA-NMFS, John J. Howard Marine Sciences Laboratory, Highlands (NJ),
NOAA-NMFS, Southeast Fisheries Science Center, Division of Coastal and Estuarine Ecology, Beaufort Laboratory (NC),
NOAA-NMFS, Florida Dept. of Natural Resources, Bureau of Marine Research (SEAMAP Archiving Center), St. Petersburg (FL),
NOAA-NMFS-SEFSC, Florida Dept. of Environmental Protection, Florida Marine Research Institute – Division of Marine Resources, St. Petersburg (FL),
Gulf States Marine Fisheries Commission (represented by the fishery representatives from the USA: Alabama, Florida, Louisiana, Mississippi, Texas),
NOAA-NMFS, National Marine Fisheries, Miami Laboratory (FL),
NOAA-NMFS, Southwest Fisheries Center, Tiburon Laboratory (Ca).
Kristineberg Marine Biological Station of Royal Swedish Academy of Sciences,
Pacific Biological Station, Nanaimo B.C., Canada,
Department of Life Sciences & Chemistry in Roskilde University, Denmark,
Institute of Marine Research in Lyseklil, Sweden,
Institute of Hydrobiology and Fishery Science, University of Hamburg, Germany,
Leibnitz Institute of Marine Science, Kiel, Germany,
Kuwait Institute for Scientific Research, Kuwait,
National Environmental Research Laboratory, Department of Marine Ecology in Aarhus University, Roskilde, Denmark, ref: Eva Friis Moller (efm@dmu.dk)
University of Gothenburg, Department of Marine Ecology- Kristenberg, Sweden, ref: Lene Friis Moller (friismoller@marecol.gu.se)
Center of Marine Ecology and Climate Impact, Greenland Institute of Natural Resources, Greenland, ref: Kristine Arendt (krar@natur.gl)
School of Biological Science, University of Aberdeen, Scotland, United Kingdom, ref: Beth E. Scott (scott@abdn.ac.uk)
IMARES Institute, Wageningen University and Research Center, IJmuiden, The Netherlands, ref: Cindy van Damme (vandamme@wur.nl)
Institute for Marine Resources and Ecosystem Studies, the Netherlands, ref: Edwin Fokema (fokema@wur.nl)
Johann Heinrich von Thunen – Institute, Federal Research Institute for Rural Areas, Germany, ref: Cornelius Hammer (hammer@ti.bund.de).
The Center conducts research into the Bay of Pomerania, Vistula Lagoon and the Baltic Sea coast which has been commissioned by the Scientific Departments of the NMFRI in Gdynia.
Organizational structure
The Plankton Sorting and Identification Center consists of three sections:
Plankton Sorting Section:
A team which specializes in sorting samples and identifying CPR samples.
Fish Taxonomy Section:
A team which specializes in taxonomic identification of fish species and classifying fish eggs by development stage.
Zooplankton Ecology Section:
A team which specialises in marine invertebrate taxonomy.
| | | |
| --- | --- | --- |
| | | |
| Fish egg development stages | Fish larvae | Gymnosomata |
Offer
The laboratory analyses encompass:
species composition of ichthyoplankton, zooplankton, and phytoplankton
measuring the invertebrate and fish larvae
plankton identification in ballast water
classifying eggs by development stages
determining the abundance of zooplankton dominants,
determining the food composition of fish larvae
other related issues.
The basic laboratory analyses can be extended at the client's request.
The organisms identified by species, genus or family are put into phials, described and sent to the client.
The Plankton Sorting and Identification Center analyses approximately 7,000 samples a year within the basic American contract and 600-700 samples from the contracts conducted by the EU countries, like: Denmark, the United Kingdom, Sweden, Germany, the Netherlands, Spain and outside the EU: Norway.
The results are entered into computer databases and sent to the contractors electronically.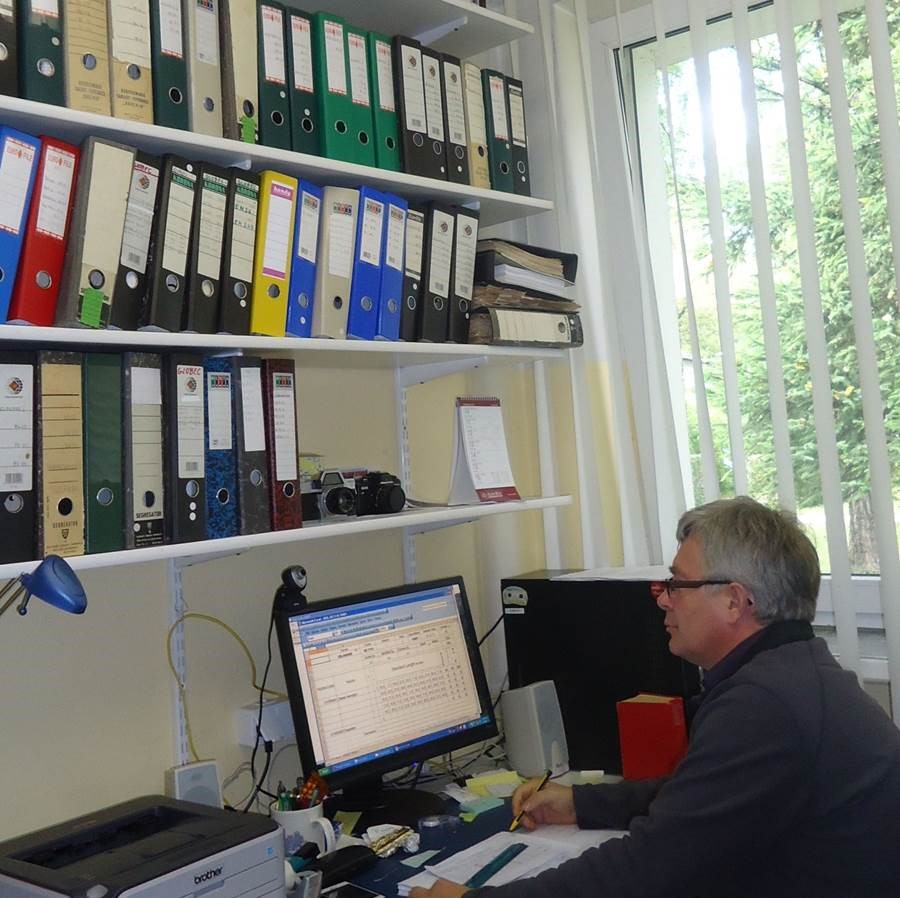 We have annual meetings with the representatives of our main contractors, the NEFSC, SEFSC and AFSC American science centres, at which we present the results of our work and sign a contract for the next year.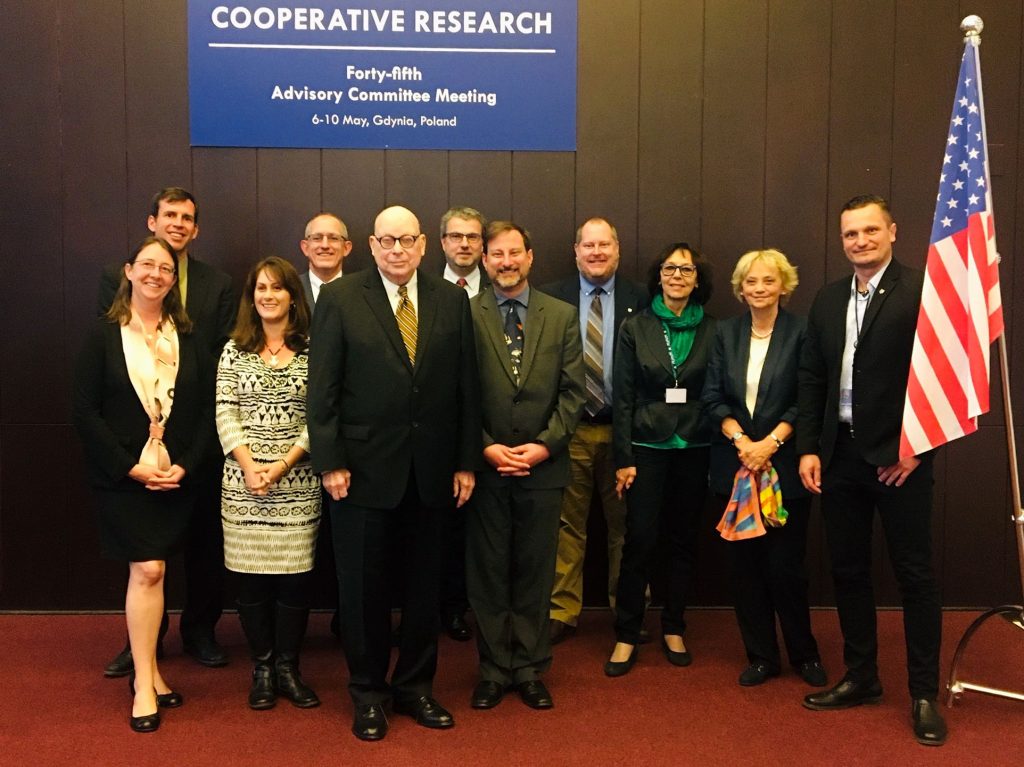 ACM 2019
This cooperation provides employment to 25 people, especially the graduates of the previous Agricultural Academy and the current West Pomeranian University of Technology in Szczecin. We are the only European facility which provides this kind of aquatic ecosystem research in various geographic regions (ichthyoplankton and zooplankton) in such a wide taxonomic and quantitative range.
Our solid work is valued by scientists all over the world, which is confirmed by contracts which we conclude annually and always perform on time.
Staff
NAME
E-MAIL
TELEPHONE NUMBER

Head
Paweł Kaźmierczak
zsiop@mir.gdynia.pl
+48 914-554-463

Administration
Mirosław Ciupiński
+48 914-496-687

Fish Taxonomy Section

taksonomia-ryb@mir.gdynia.pl
Małgorzata Adamus
Section Head
+48 914-496-687
Urszula Borkowska
+48 914-496-687
Alicja Górecka
+48 914-496-687
Magdalena Hildebrandt-Gronkowska
+48 914-496-687
Justyna Huszcza
+48 914-496-687
Marlena Maszało-Dynowska
+48 914-496-687
Aleksandra Praduń
+48 914-496-687
Anna Przybyszewska
+48 914-496-687
Antonina Sztuczyńska
+48 914-496-687

Zooplankton Ecology Section

zooplankton@mir.gdynia.pl
Milena Bogacz
+48 914-496-687
Anna Chmaro
+48 914-496-687
Maja Daszkowska
+48 914-496-687
Magdalena Kamińska
+48 914-496-687
Urszula Kamińska
+48 914-496-687
Halina Kasprzycka
+48 914-496-687
Barbara Kłopotowska
Section Head
+48 914-496-687
Bogumiła Koman
+48 914-496-687
Małgorzata Kosińska
+48 914-496-687
Anna Masłowska
+48 914-496-687
Marcelina Mostowa
+48 914-496-687
Nikola Sadowska
+48 914-496-687
Magda Wiglusz
+48 914-496-687

Plankton Sorting Section

sortowanie-planktonu@mir.gdynia.pl
Katarzyna Kohnke
+48 587-356-259
Marlena Łażycka
+48 587-356-259
Hanna Skólska
Section Head
+48 587-356-123