NMFRI joins the ICES REPORT ON OCEAN CLIMATE
In March 2018, the NMFRI joined the group of institutions presenting their results of long-term observations in the North Atlantic area at https://ocean.ices.dk/iroc/. The data comes from the station monitored by our Institute in the area of the Gulf of Gdansk. For a start, we present data on surface water parameters, i.e. salinity and temperature. The site is run within the framework of the Working Group on Oceanic Hydrography (WGOH), which is part of the International Council for the Exploration of the Sea (ICES). On this page one can also find the annual report "ICES REPORT ON OCEAN CLIMATE" (IROC) on the climate condition of the atmosphere and the waters of the North Atlantic.
This publication is a valuable source of information on changes in hydrological and climatic parameters taking place in particular regions. Each report describes the situation from the previous year, there is also a summary chapter describing the most important hydrological and climatic events that took place at that time. In case of the Baltic Sea, in the report summary from 2015 there was information about the saltwater inflow from the North Sea which had occurred in 2014. The summary of the report from 2017, with respect to the Baltic Sea, describes its smaller than usual ice cover in the winter. Currently, work on the report for 2017 is underway. This initiative is an extension of the cooperation between our Institute, ICES and other associated institutions.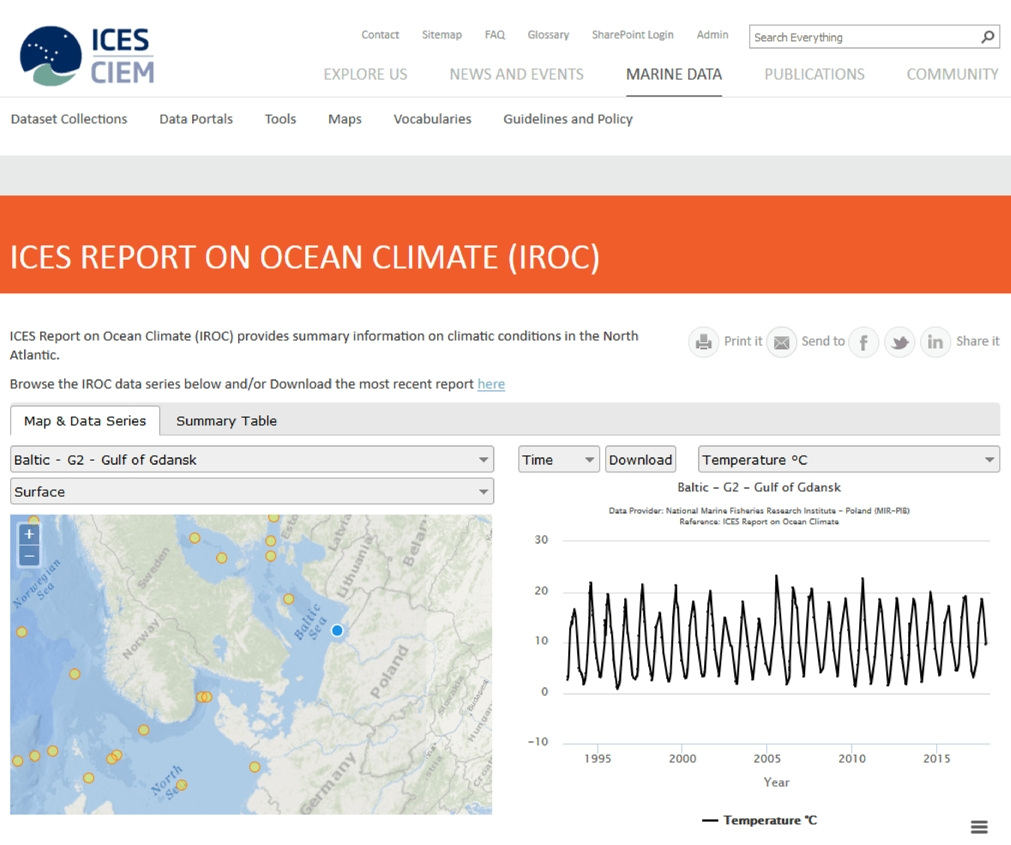 Posted on

26 March 2018

in News