Sea – Bird SBE 911plus CTD debuts at RV Baltica
R/V Baltica has been recently equipped with a new CTD, namely the SBE 911plus CTD of an American company Sea Bird Scientific. It is a tool that allows for measuring Conductivity, Temperature, and Depth but also other parameters such as dissolved oxygen and pH.
The SBE 911plus CTD is the primary oceanographic research tool used by the world's leading institutions, providing 24 Hz sampling with a SBE 3plus premium Temperature sensor, SBE 4C Conductivity sensor, SBE 5T pump, as well as SBE 43 [membrane-type] DO Sensor) for dissolved oxygen, and SBE 18 for pH.
The CTD is used for depths to 6800 m. Onboard R/V Baltica, it has been integrated with the so-called bathometer rosette, which enables not only measurements, but also water sampling from a certain depth.
The new tool allows Baltica for performing basic oceanographic measurements at the highest world level. It replaced the Idronaut probe used in recent years, and earlier, from the very beginning of the ship's active service, measurements were made with today's undoubtedly "legendary" Neil Brown Mk. 3 (this was the development version of the world's first CTD, based on Neil Brown's invention of the water conductivity sensor), which arrived to the NMFRI in the early 1980's and was on board R/V Profesor Siedlecki.
dr Adam Woźniczka, NMFRI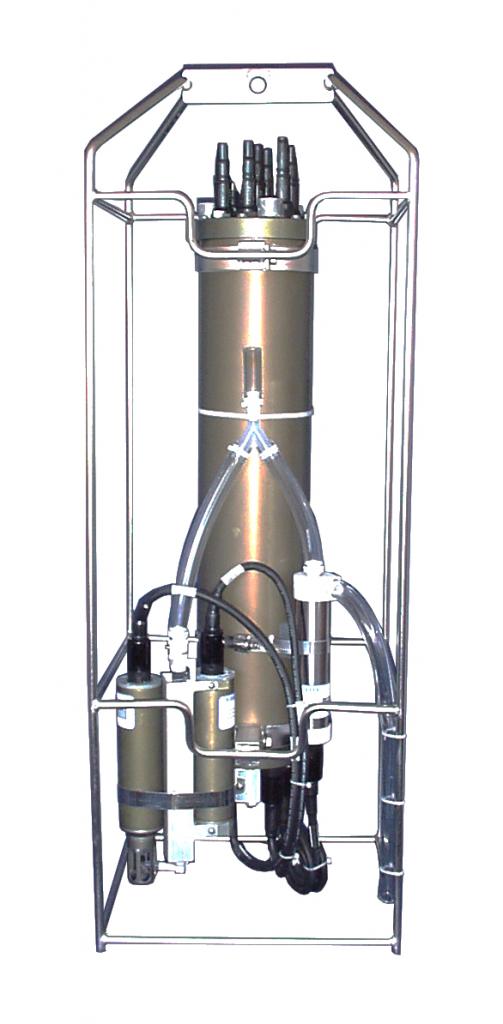 Sea – Bird SBE 911plus CTD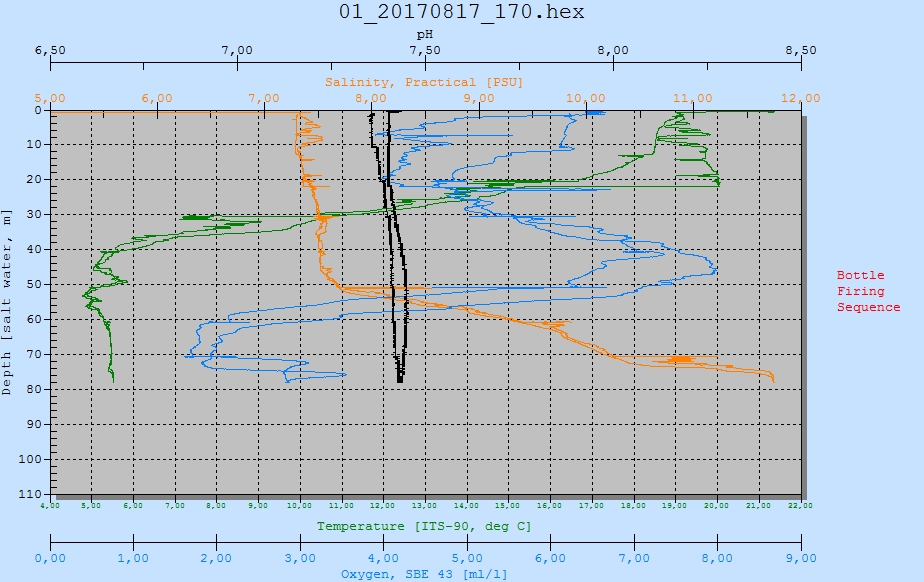 The first image of a vertical profile generated by the news Sea – Bird SBE 911plus CTD during the August cruise of RV Baltica
Opublikowano

23 August 2017