This is a parallax text block. Click the edit button to change this text.
About the Station
The Research Station in Świnoujście continues research on the waters of the Oder estuary initiated in 1950 by the Ichthyological Laboratory in Trzebież, which in 1952 was transferred to Świnoujście and renamed the NMFRI Department in Świnoujście.
Since 1999, the Department operates within the structure of the NMFRI in Gdynia as a Research Station. The Employees of the Station, by realizing research topics conducted by the NMFRI Department of Fisheries Oceanography and Marine Ecology and the Department of Fisheries Resources in Gdynia, continue the over 60 years of research on fisheries resources (including the recruitment mechanisms of commercial fish species) and hydrobiological studies of the Szczecin Lagoon and the Pomeranian Bay waters.
The station also participates in the National Programme for Collection of Fisheries Data (NPCFD).
"Stynka II" is a full deck motorboat used for field studies and sampling.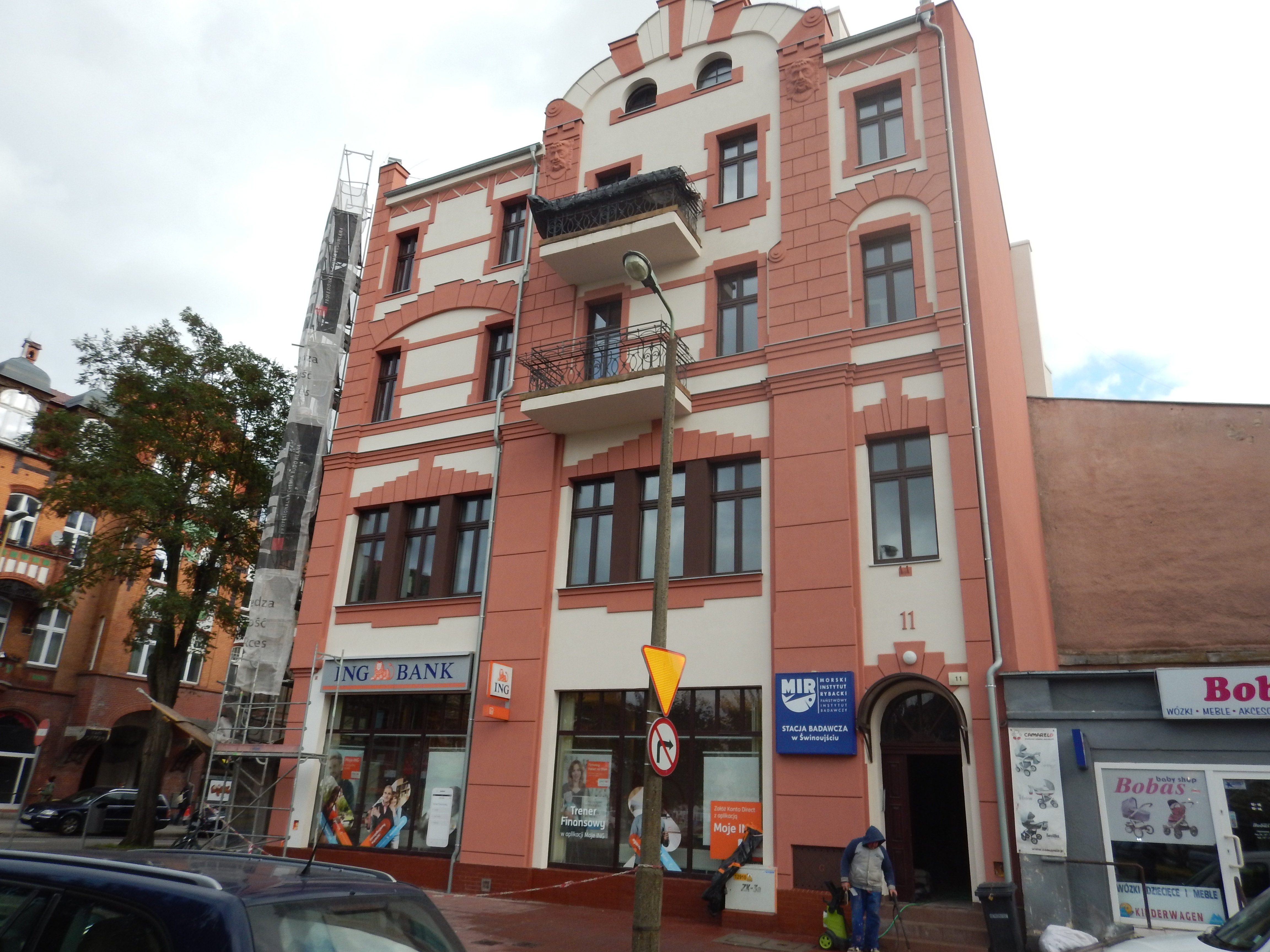 Building of the Research Station in Świnoujście
Staff
Name
E-mail
Telephone number
Department of Fisheries Oceanography and Marine Ecology
Engineering and technical employees
Dr. Agnieszka Szkudlarek-Pawełczyk - Head
stacja@mir.gdynia.pl, apawelczyk@mir.gdynia.pl
+48 913-262-722
M.Eng. Aneta Jakubowska
ajakubowska@mir.gdynia.pl
+48 913-262-723
Department of Logistics and Monitoring
Engineering and technical employees
M.Eng. Paweł Rosa
prosa@mir.gdynia.pl
+48 913-262-724
M.Eng. Kacper Raszczuk
kraszczuk@mir.gdynia.pl
+48 913-262-727
Dawid Smardzewski
dsmardzewski@mir.gdynia.pl
+48 913-262-725